That is the best I've felt as a Gooner this season since the 3-0 v Chelsea. It's been a long time coming. It felt like Arsenal again. It felt like the players cared again. It felt like we were all singing from the same hymn sheet for what feels like an age.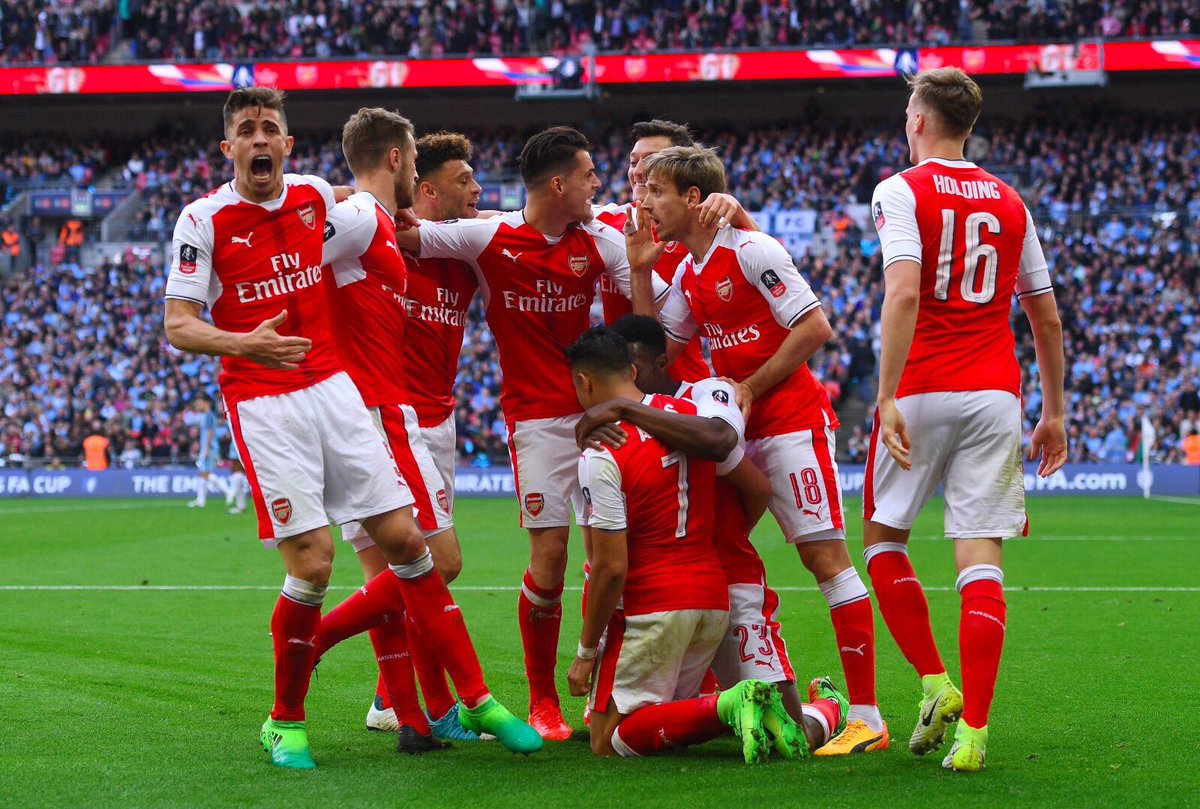 It wasn't quite as end to end as the Sp*rs vs Chelsea game the day before (we'll get to that LOL later) but after a stop, start first half both teams looked as though they wanted it a little more in the second half. The quality that we all thought would be absent from our game in comparison to the LOL the day before and this looked to be the case, however it really did step up in the second half and as the game wore on. It was clear that both sides were low on confidence and that's why the caution existed in both sides. City less so in fairness and they were harshly done by when they had a goal wrongly chalked off due to the linesman adjudging the ball to have gone out of play when it hadn't (just) when we saw the replay. The point here was that unless you're 100% that it's gone out, you shouldn't really be flagging. City also had a shout for a penalty, which was farcical in all honesty. The Ox and Aguero brushed each other at best (this is a contact sport remember people, and contact does not mean a foul), which caused Aguero to trip over his own feet. Howard Webb agreed that this wasn't a penalty yet the studio still thought it could have been given. McManaman is genuinely a hideous pundit. Bin. The first half ended with us having a penalty shout ourselves, this one an absolute stonewall penalty that was waved away. 1-1 in the bad officiating books.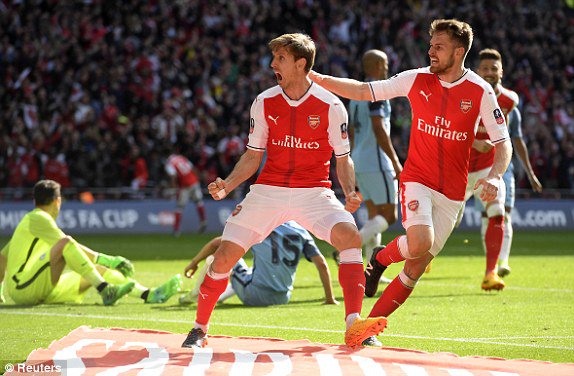 The second half brought more purpose to our play and as soon as we looked as though a breakthrough was on its way we got hit on the counter through some awful play from Ramsey where a cross was the correct option. Instead he tried to dribble past the three players in front of him and left us 3v2 and Toure picked out Aguero with a wonderful pass. His first touch was great but his second should have allowed Cech to gobble it up but a moment of hesitation gave the deadliest striker in the League all he needed to finish delightfully over Cech. It felt all too familiar and I really feared for how we would respond. The following ten minutes was quite stagnant from City, which surprised me. I firmly believed that Guardiola would have instructed his team to go for the jugular as he must know that we tend to either go hell for leather where a good team could pick us off or we feel sorry for ourselves and allow the other team to compound our misery, yet neither of those things happened. Partially due to City allowing us the time to recover but also because we didn't panic ourselves into the "must score in 5 mins or we lose this game!" mode. The patient build up continued and we began to press home our territorial advantage and when Ozil looked to have missed a golden chance a minute  or two later The Ox provided an incredible cross, to cap off a wonderful performance by the way, that led to Nacho Monreal drilling home at the back post. It came from that period of stagnation and really seemed to knock the stuffing out of City for a few minutes but then reignited their dominance on the ball. It took a wonderful save from Cech to tip onto the post. We barely had a moment to breathe and a few minutes later Fernandinho hit the bar with a header from a corner. We were shaking and looked as though we might crumble under the pressure. After a couple of minutes of consolidation we created a great chance of our own and should have won it when Welbeck broke free on the right. He went with an effort to bend it into the top corner where a simple pass to Alexis would have ended the game. Extra time ensued and that's where it looked as though it was only going to be us that won it. City had a couple of half chances. The first half saw Alexis snatch the lead for us from a set piece and Welbeck should have put the game to bed with a header with the last touch of the first half of ET. The second half saw a couple of half chances for City followed by another big penalty shout for ourselves, Sane this time on Ozil. The end arrived and football was fun again, largely after the vomit had been cleared up off my living room floor. My health is severely at risk when watching The Arsenal, yet it is utterly worth it for moments like this.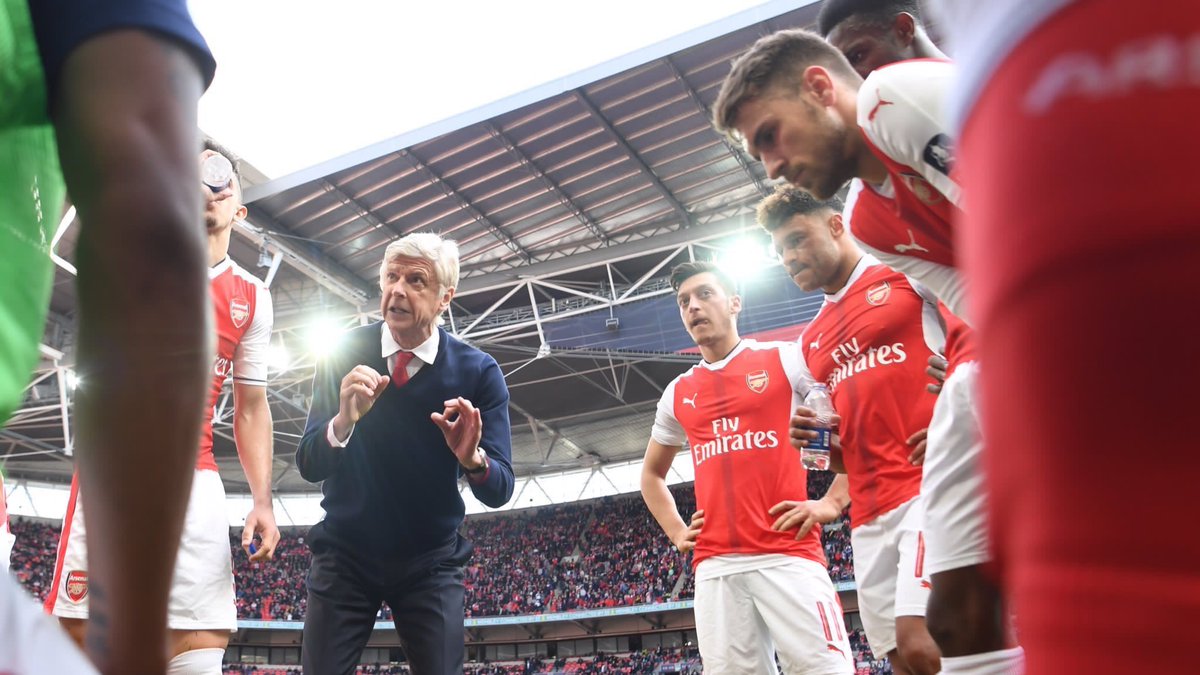 What I really enjoyed about our performance today was that when things weren't going our way, we ensured that we gave as good as we got in terms of physicality. Before today, the most fouls we had committed in a single Premier League game was 16. We had committed 12 in the first half alone. It showed that we were prepared to be in a 'fight' if City wanted one. That's not to say that we kicked them off the park, we committed 20 fouls to their 20 so it was a case of giving as good as we got. We didn't shirk the battles and while Ramsey gave the ball away for their goal, stupidly so, he made up for it by chasing and harrying Toure all day long and making it difficult for their midfield to create anything of note. Both him and Xhaka played their roles excellently, though this was helped by David Silva's absence. Still we've been missing our fleet of foot Santi Cazorla all season and we have had to adapt, City couldn't quite do that in the microcosm of 120 minutes of football. People will say that City were unlucky and that we were very lucky to get through, however firstly I don't actually care one bit and secondly we were on the end of two offside goals at the Etihad and I didn't hear much of the hard luck vernacular back then, rather more about bottle and us not having any. Also I hope now that people stop commenting on Arsene's commitment and tactical nous for a while at least. He's demonstrated it in a big game on the big stage and clearly cares so very much about this great football club. Football is fun again.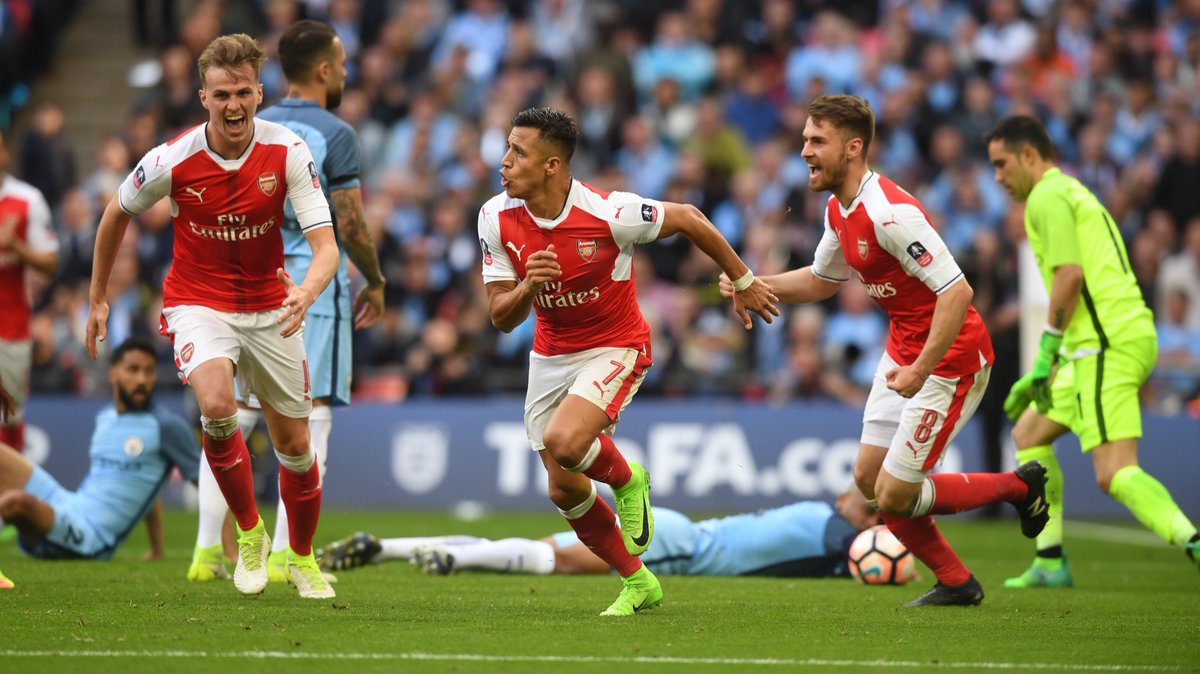 The LOL that was Sp*rs v Chelsea was incredibly LOLz. Jermaine Jenas almost imploding when going head to head with Shearer was a LOL. The fan seen on TV saying "shall we go home" when Matic's shot flew in was a LOL. The fact that their fans have been giving me stick for weeks on end makes it a LOL. In all fairness I do think that they were the better team throughout the game. They looked the most comfortable at least. I don't know if that was because I was so uncomfortable when they had the ball as I thought they would score at every opportunity, but Chelsea were super clinical as they have been all season in all of the big games since we put them to the sword at the Emirates. Chelsea did it to City at the Etihad and looked far worse there than vs Sp*rs so I'm not sure there's too much for Sp*rs to be aggrieved at. One team took their chances, another didn't. It made our win all the sweeter knowing that we have a big chance at a trophy and also some hope that Sp*rs season now may begin to implode. Lastly the weekend ended on an excellent footballing note with El Classico. A Lionel Messi winner in the 92nd minute capped off a quite brilliant game of football. The histrionics were at a minimum and the football did most of the talking. Messi now has 500 goals for Barcelona and is the leading scorer in El Classicos. He also has 47 goals in 46 games this season, which is apparently a quiet one for him. He is unreal. He is incredible.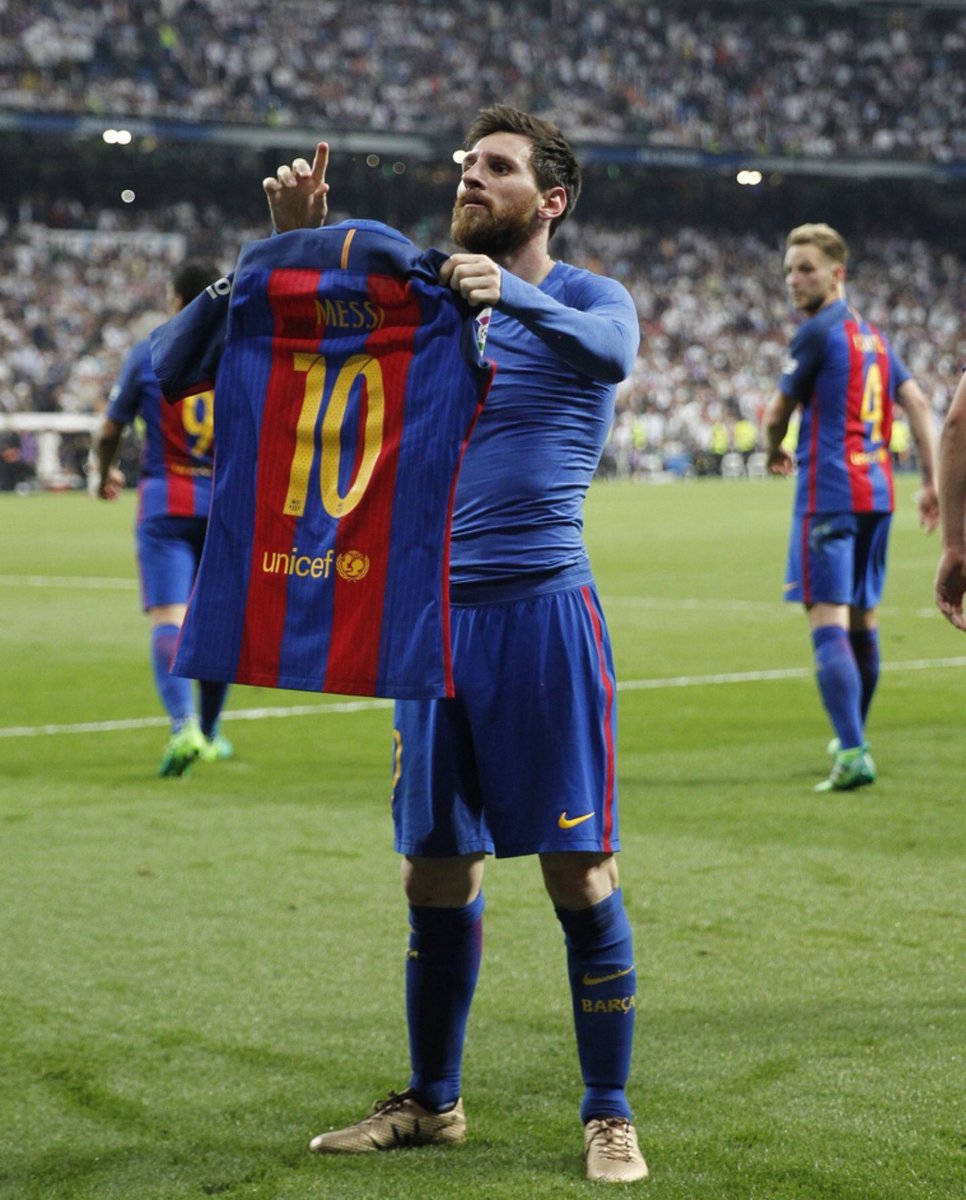 Onto Leicester midweek where hopefully the momentum of an FA Cup Final place can drive us on to try and compete for a top 4 spot. Liverpool slipping up has opened things up again and with United with a fairly tough run we have a chance. A slim chance, but a chance.
Have a wonderful week folks, I know I will 🙂
Follow me on Twitter @MiteshLakhani1.